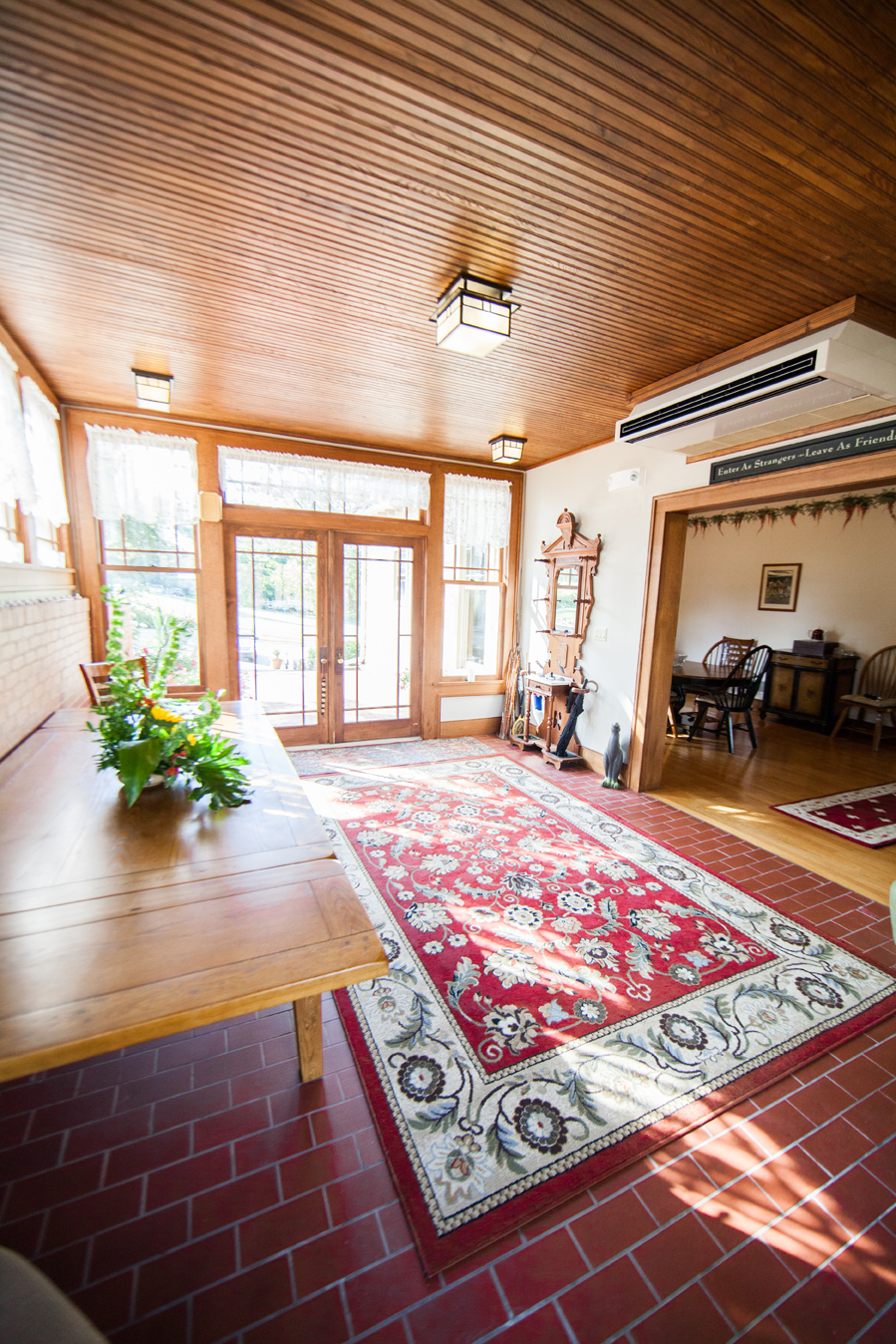 When it comes to bed and breakfast amenities in Iowa, the Sherman House excels. From deluxe bedding and cozy fireplaces in each room we offer the charm of a country retreat while providing you 21st century amenities.
Library
Need a quiet place to sit and relax with a new book? Our library is just the spot for anyone needing a little time away from the hustle and bustle. We happily provide the books on our shelves for you to flip through during your time at the Sherman House, and your laptop computer and smart phone will connect to our free wi-fi.
Front Porch
Somedays you want to sit on the porch with a glass of lemonade and just ponder the world around you. Our front porch is ready for you complete with rocking chairs and a friendly downtown view to great you.
Living Room
Gather the family around our spacious and comfortable gathering area. If it's reading the
morning newspaper or a place to warm up after a winter afternoon of skiing or a day on the riverfront kayaking, tubing, and enjoying family time, our living room is your living room while your staying with us.
Dining Room
Breakfast is served each morning in the dining room, made to order to your specifications – make sure and detail what you would like to eat, and then come to the dining room for your specialty breakfast.
Sun Room
As you walk into the Sherman House you are greeted in a warm glass entry. A perfect spot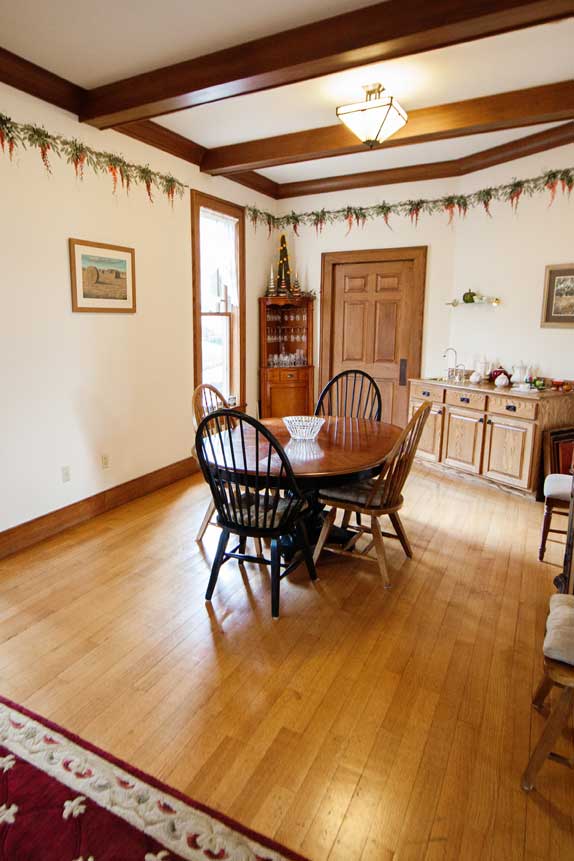 for wine and hors d'oeuvres when hosting a gathering, or a place to relax when you aren't entertaining guests of your own.
Room Amenities
Complimentary Wi-Fi high speed internet access is available throughout the B&B.
Your room has premium bedding with luxurious linens. Keep warm and set a romantic mood with your own working fireplace.
Your private and luxurious modern baths plumbed with soft water and are complete with a variety of soaps and lotions for your pleasure. The house has reverse osmosis drinking water systems for pure and clean beverage water.
Each room has a flat screen television & DVD with premium cable channels.
An unforgettable breakfast customized to your specifications awaits you each morning, review our breakfast menu available to our guests.
We are blocks away from the Charles City WhiteWater course, the Floyd County Tractor Museum, Historic Homes Tour, and many other local attractions see our Charles City proud page for more information about things to do in Charles City.